We all know the common situations when we need a locksmith, and these are usually the urgent ones. Most people need a locksmith when they get locked out of their car or house, when they break a key or when the lock is broken. However, sometimes there are situations when your lock is causing you slight trouble, but you neglect it. The result of that neglection is usually a lock failure. But, why wait for that? Some signs can help you realize that you might get locked out of the house soon if you don't do anything about it. Let's mention a few things to pay attention to.
Key Keeps Turning In Lock
Have you ever experienced that situation when you are turning a key inside your lock and, instead of hearing that 'click' sound and door unlocking, the key just 'slides' through and essentially does nothing? If this happened to you once or twice, you might overlook it and not pay much attention to it. However, this is a warning sign of a door lock failure. It can happen to any lock, be it a regular door lock or even a car lock. This 'sliding' action is not to neglect, and it will start happening more frequently, which will finally result in a situation when you can't unlock your door anymore.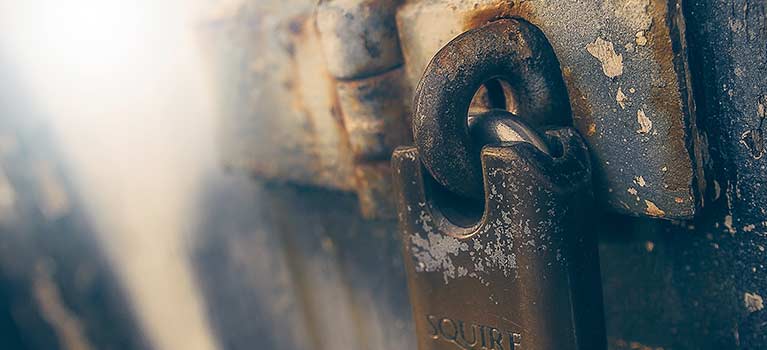 Key Won't Turn In Lock
This scenario is the opposite of the previous one, but equally worrisome. In this case, when you are trying to turn your key inside a lock it seems like an unusually tough job, or it gets stuck for a few seconds. If you let this problem slide just like that, you might end up with a broken key inside the lock, or even a broken lock. In that case, your bill for a lock repair or a brand new lock installation will be higher.
Wobbly Door Handle
This is a clear indication of something being wrong with the door lock. It can happen with many commercial or residential door locks, and it usually means that one of the screws inside the door handle or knob is loose. The loose handle can also result in you not being able to unlock your door.
What To Do?
How to open lock?
Many people love to attempt a DIY in some cases of a loose door handle or other mishaps. Our advice would be to contact a locksmith immediately. The reason is simple: as much as you think of yourself as a handyman, if you are not a professional, you might make the situation even worse. Your attempt to fix it might eventually result in causing a bigger problem that will be much more expensive to solve. So, if you notice any of these signs that something is wrong with your door lock, contact a locksmith and prevent a lockout or breaking a lock. It will turn out cheaper and much simpler for you.
Does your key 'slide' inside your lock and does nothing? Do you have a wobbly door handle? Take a look at these few instructions to detect early lock issues.