Why Are They Important?
The time has come to discuss some garage door goodness! Well, this must have weird you out - who cares about the garage doors anyway? But, if you are a home owner and you have a garage, you might be interested in the topic.
People realize the importance of the safety and quality of garage doors once they experience a severe break-in (we've heard of people's car getting stolen out of their own garage due to these wonky doors) or a malfunctioning that ruins their day. To stop these things from further happening, we are free to offer some information on why this is an important part of your property.
Why is garage doors maintenance necessary?
Garage doors maintenance is necessary because the last thing you want to get into is a situation when you are in a rush, starting your car, pressing the button to open the garage doors - but they won't open. This issue is one of the most common examples of how garage doors can mess with your life. Be smarter than that - call the reliable car locksmiths (yes, an auto locksmith takes care of the garage doors, too) and make sure your garage doors work properly, whether they are automated or not. You will avoid many inconveniences and provide safety for you and your children.
Secured garage = secured property
Burglars can break into a property through a poorly secured garage. Also, many people keep some valuable things in their garage (and the biggest one is their car) but don't pay attention to the level of security. If garage doors are modern and well-secured, the chances of a break-in will be minimized, and even in the case of the attempted burglary, thanks to the new technology, garage doors have some security tricks built in.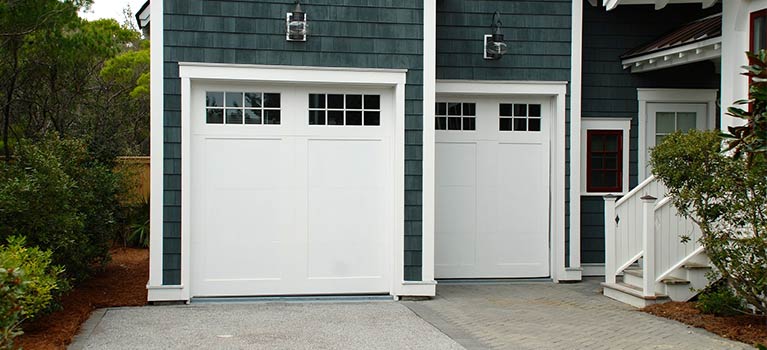 Do I need expensive garage doors?
You don't need expensive garage doors - well, not necessarily, but if you invest a bit more into some higher-quality garage door, the benefits of that investment would be numerous. The latest technology doors are usually the safest, well-insulated (if you don't only use your garage to store your tools and keep your car, but for the other things as well, so it must not be too cold or too hot), and secured. What most people also neglect is that garage door contributes to the overall value of their house. Let's say you want to buy a house, but the garage door is in a terrible condition - that means extra investment and the house is automatically worth less.
Who to call when experiencing garage door issues?
You can always try to do it by yourself and make things even worse. Don't do it, that's never a good idea and never works, no matter how confident you are garage doors my get complicated or even dangerous. Calling locksmith service team would be the smartest thing to do. Even though it sounds strange, automotive locksmiths do garage door repairs. We've all been in that place where we think we are as capable as professionals, but it turns out we're not. So, don't play with your garage doors - they are a crucial part of your sweet home. Call the pros and spare a headache.
Call Us any time: 888-870-3612